Hello darlings!
So for today's post, i am very happy to announce that i have collaborated with my dear friend Max Winters the main author of The Young Gentleman's Guide!
Max and i decided to write two posts, one on my blog and the other on his, talking about our favorite fragrances! In my post the entries 2 and 4 are written by Max while it's the same for mine in his post. In that way, you will be able to choose your favorite perfume and hopefully you will try it yourself! Remember, a perfume is something we always remember about someone! So, i find it very important to wear the right fragrance that suits both your personality and of course your skin!
To begin with, let's see a couple of basic things about the history of fragrances!
"If the art of ancient perfumery was to have a 'face', a figurehead, it would surely be Cleopatra." says the Perfume Society, but we will analyze this further in another post. The word perfume (per fumus) is latin and means through smoke. Perfumes have been very important for both ladies and gents for decades while the art of making fragrances began the years before Christ.
Now that we know some very basic things about fragrances, let's move on to our favorite ones!
    1. Diamonds and Rubies, Elizabeth Taylor for women.
This is actually one of my most favoite fragrances and i wear it all the time! It launched on 1993 and its main accords are basically warm spicy and floral. Its top notes consist of peach, red rose, cyclamen and bitter almond tree while the middle notes consist of juicy and sweet jasmine, orchid, heliotrope and rose with spices, combining those with passionate ylang-ylang and lily of the valley. The base has amber, cedar, powdery vanilla, benzoin, sensuous musk and warm milky sandalwood! Can you smell it already? Last but not least, its bottle is fantastic! It is truly elegant and has that silver kind of bracelet around it. I totally reccomend it since it's very affortable too. It's perfect for ladies who like both flowers and something more intense and wild.
   2. Fierce by Abercrombie & Fitch
This one is actually one of my dad's favorite colognes. I can't walk past an Abercrombie department store and not think of my dad, but that's not bad for any reason! This one has a very sweet, woodsy scent, having top notes consisting of citrus and fir, heart notes of rose, rosemary, and lily, and its base notes consisting of musk, Brazilian rosewood, and oakmoss. Perfect for those who want to "take a walk on the wild side", as they say.
  3. Flora by Gucci Eau de Toilette Gucci for women
This was a gift from my father many years ago and i still have some perfume left in the bottle! It used to be my favorite one and it gives me so many emotions when i wear it (since my dad bought it for me)! Its main accords are floral (i have something for florals) and citrus while the top notes consist of citruses and peony. The heart includes rose and osmanthus (a Chinese flower which has fruity-floral aromas and leather notes) while the base notes are enriched with patchouli and sandalwood. This fragrance has a very elegant bottle as well and it aims at young ladies!
   4. Old Spice Classic
Another one loved by my family, this one was a favorite of my uncle. I'm actually considering trying this one out in honor of his memory. As the name would suggest, this one has a subtly spicy scent, containing notes of citrus, cinnamon, nutmeg, and pimento, with base notes of musk, cedarwood, and vanilla. Put on this cologne, you'll basically smell like you stepped straight out of the shower!
   5. Black Opium Yves Saint Laurent for women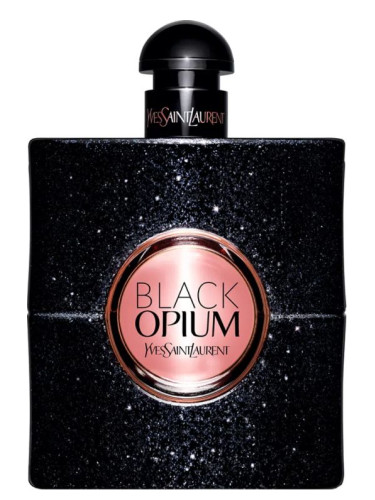 This is such a popular fragrance isn't it? I usually choose less well known perfumes but this one made me fall in love with its scent! It was a gift which means that was the only way i could try it on, and i ended up wearing it all the time! Its main accords are vanilla and coffee. Its coffee notes are dominant while it also has orange blossom, jasmine, vanilla, patchouli and cedar. This fragrance is all about being glamorous and wild at the same time. Extremely wild actually, since the main idea is all about rock n roll!
So that was all about fragrances on my post! You can see the rest of them on Max's post right here! You should definitely keep on reading there since your ideal fragrance might be at his post! You don't want to miss it.
Thank you so much for reading loves! I'll see you on my next post.
A Vintage Athenian💋
SOURCES: